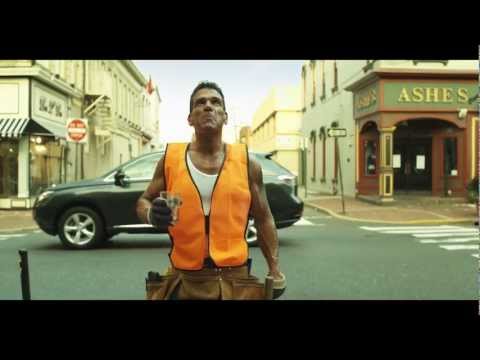 Regarde la vidéo  et numérote ou recopie ces phrases dans le bon ordre:
Puis entour les pronoms personnels.
The waitress gives a glass of water to a worker (who is hot).
A girl forgets her phone. The poor black man gives it back to her.
The man helps a man take a big suitcase out of a car and carry it.
The old woman gives money to a young (woman with glasses in her hair.) She's surprised.
A wallet falls from a business man's pocket. The young woman takes it and gives it back to the man.
A boy is skateboarding and he falls.
She pays the restaurant and gives a lot of money to the waitress.
She buys flowers and gives them to a woman (who is sad because she hasn't got family and friends.)
The boy helps an old woman (with white hair): he carries her shopping bags.
A man helps him to get up.
The man with a cap buys a hotdog for a black man with long hair who hasn't got money.
Vocabulary :
kindness = gentillesse
fall = tomber
buy = acheter
pocket = poche
waiter (a man) / waitress (a woman)